At Christ Church CE Primary Academy worship is delivered in a number of ways.  We visit Christ Church, we have visitors coming into school (with previous pupils), teachers lead worship and our older children lead worship.  It is extremely important to life at school.
Year 6 children leading worship for our reception class.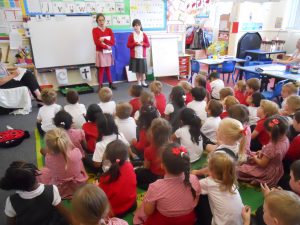 Key Stage 1 and 2 participate in a Christingle service every year at Christ Church.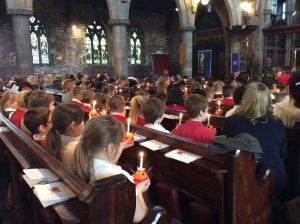 Our nursery and reception children have their very own Christingle Service in school.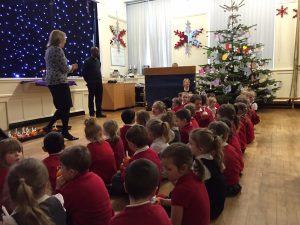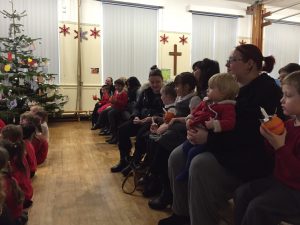 Previous pupils have delivered worship with the help of Reverend Vivienne from St Peter's Academy.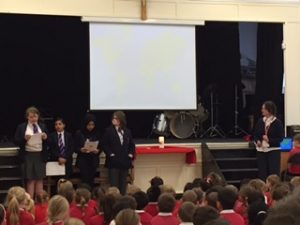 Just a few of the ways we participate in worship.